Christian Lampei
---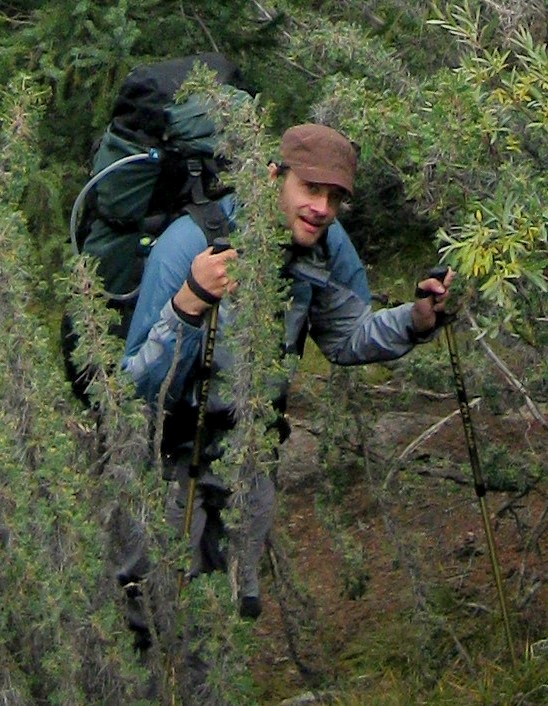 PostDoc
Crop Plant Biodiversity and Breeding Informatics Group (350b)
Institute of Plant Breeding, Seed Science and Population Genetics
University of Hohenheim
Fruwirthstrasse 21, Room 0.25
D-70599 Stuttgart
Phone: +49-711-459 24437
Email: christian.lampei@uni-hohenheim.de
---
Research interest
Phenotypic and genomic population divergence along gradients of environmental factors is at the heart of plant population biology and the main focus of my research. I seek to understand the mechanisms leading to locally adapted populations, taking both phenotypic and genomic approaches. Especially, I am interested in the contribution of complex life-history-traits, such as bet-hedging and parental or grandparental environmental effects.
For my investigations I combine tools from vegetation ecology (manipulative experiments, common gardens, transplanting) and tools from population genetics (available SNPs, next generation sequencing, methylome sequencing).
Education and experience
1999-2005   Degree in Biology at University Mainz (Germany) and (2001-2002) University Lund (Sweden)
2005-2010   PhD with Prof. K. Tielbörger at University Tübingen (Germany), including extended fieldwork visits to the lab of Prof. Jaim Kigel (University of Jerusalem, Israel)
2010-2013   Postdoc in the ESF-EUROCORES project "Ecological and evolutionary plant epigenetics" (EpiCol) with Prof. K. J. Schmid at University Hohenheim (Germany)
Current employment
2013-present   Research associate in the research group "Crop Biodiversity and Breeding Informatics" of Prof. K. J. Schmid at University of Hohenheim (Germany)
Publications
Articles in preparation
Groot MP, Kubisch A, Ouborg NJ, Pagel J, Schmid KJ, Vergeer P, Lampei C (2017) Transgenerational effects of mild heat in Arabidopsis thaliana show strong genotype specificity that is explained by climate at origin. In preparation, submitted.
Preprints
Richards CL, Alonso C, Becker C, Bossdorf O, Bucher E, Colome-Tatche M, Durka W, Engelhardt J, Gaspar B, Gogol-Doring A, et al. 2017. Ecological plant epigenetics: Evidence from model and non-model species, and the way forward. bioRxiv

Günther T*, Lampei C* , Barilar I, Schmid KJ (2015). Phenotypic and genomic differentiation of Arabidopsis thaliana along altitudinal gradients in the North Italian alps. bioRxiv
Peer reviewed articles
*= equal contribution
Teaching
I am teaching in several master courses at the institute 350b of University Hohenheim since 2013.
Master courses
Methods of Scientific working
Population and quantitative genetics
Plant genetic resources
Courses developed by me
Introduction to the statistical programming language R
Batchelor courses
Agrobiological practical course
Guest lectures in courses of other institutes
"Alpine Vegetation" in the course Plant Ecology with Prof. Fangmeier